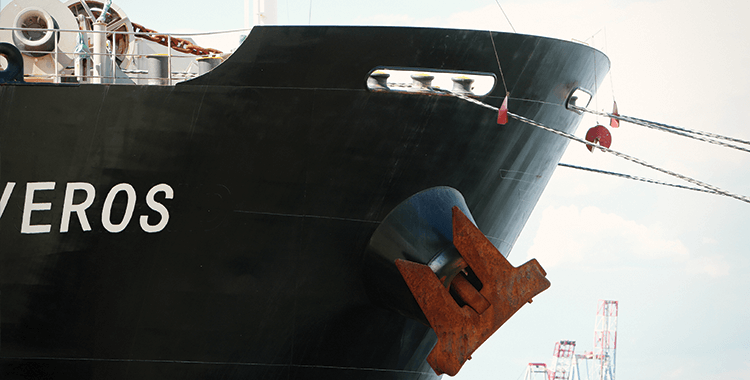 Vermeersch De Paep Advocaten has many years of legal experience in maritime law in the following areas:

Collisions - claims

Rudiger De Paep has assisted clients at home and abroad with legal advice on several major collisions and claims and has also provided legal assistance in many proceedings relating to these calamities.

Collisions are contacts and claims involving two or more vessels while claims involve the contact of a vessel with a fixed object such as bridges, jetties, lock infrastructure, buoys, etc. or with the bottom of the waterway.

Averij grosse

Averij grosse or "general average" is a particularity of maritime law in which damage is voluntarily suffered, or extra costs are incurred in order to preserve ship and cargo.

Vermeersch De Paep Advocaten assists all parties involved in the elaboration of an appropriate averij grosse settlement and in the conduct of proceedings under the applicable rules of law for contributions under averij grosse and any disputes concerning the dispache.

Attachment and execution on maritime vessels

Maritime law - and certainly Belgian law and the Belgian interpretation of some international treaties - is characterized by a divergent regime as regards attachment and enforcement measures.

Given Vermeersch De Paep Advocaten's years of practical experience, you will always be adequately and fully informed about the possible protective and enforcement measures that are possible and Vermeersch De Paep Advocaten will assist you in all proceedings in this regard.

Chartering

Vermeersch De Paep Advocaten offers you specialized legal advice and assistance in proceedings concerning all possible aspects related to chartering, interpretation and execution of contracts of affreightment, problems related to bills of lading, averaging claims, etc.

Limitation

Vermeersch De Paep Advocaten has extensive and specialized experience both in the formation of limitation funds and the filing of limitation fund claims and all related proceedings.

Marine environment

Also in the field of water-related environmental issues, soil pollution at sea and in waterways, you can turn to Vermeersch De Paep Advocaten for expert advice and legal assistance.

Maritime arbitration

Vermeersch De Paep Advocaten assists you during the conduct of arbitration proceedings in the field of shipping, general transport, logisitek and international trade in the various platforms established for that purpose or in private arbitration proceedings.

Marine surveys

In the framework of dozens of calamities in which Vermeersch De Paep Advocaten has provided legal assistance to its clients, it has acquired an extensive and highly professional experience in initiating and following up nautical surveys and providing all legal advice in this respect or conducting the necessary proceedings.

Private damages

Vermeersch De Paep Advocaten has many years of experience in conducting proceedings and providing legal advice in cases of private damage. All aspects of both procedural and substantive nature are handled by Vermeersch De Paep Advocaten in an equally meticulous and professional manner.

Shipping agency

Ship's agents are a very important link in maritime transport and Vermeersch De Paep Advocaten has very broad expertise in all legal aspects of ship's agency.

You can contact Vermeersch De Paep Advocaten for any legal advice regarding the operation of the agency as well as legal assistance in case of disputes and procedures.
How can we be of service?
You can reach us from Monday to Friday between 8 a.m. and 6 p.m.